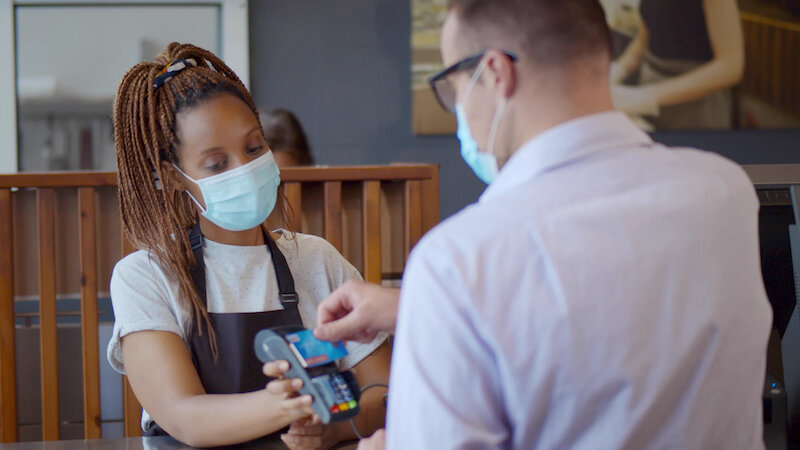 Current Account Switching Dented by the Pandemic
The coronavirus crisis has been blamed for a slowdown in current account switching last year, as consumers were distracted by other worries and banks focused on assisting existing customers.
Just 700,000 banking customers opened a new current account through the Current Account Switch Service (CASS) last. That's 30% fewer than the million who opened new accounts in 2019.
CASS has attributed the drop-off to changing priorities for both consumers and banks during the pandemic.
Jo Kenrick, Chair of the Pay.UK Switching Services Participant Committee, said the crisis had made people reflect on what is important in their lives and who they bank with "may not be the priority."
Meanwhile, banks withdrew many incentives like cash bonuses for new customers last year, as they focused on serving their existing customer base. This dampened switching figures.
But despite the upheaval of the year, the current account market was already showing signs of recovery late last year as switching rewards were reintroduced. 190,000 customers moved their current account to a new bank between October and December, a third more than in the previous quarter.
Halifax, which in August became the first bank to reintroduce a switching bonus since the start of the pandemic, saw a flood of new customers. More than 33,000 customers switched to Halifax through the CASS in the third quarter of 2020, each claiming a £100 bonus. The interest elevated Halifax to the top of the current account league tables for the quarter, ahead of digital banks Monzo and Starling, which have led the pack in recent years.
With other banks launching switching bonuses in recent weeks, market watchers expect 2021's switching figures to be more robust. In February, HSBC introduced a £125 cash bonus for new current account customers, while First Direct launched a £100 incentive.
Other banks have introduced cashback schemes on their current accounts. TSB's new premium rewards current account allows you to earn £5 cashback a month on payments, although this reward is eroded by a £3 monthly charge.
The Current Account Switch Service launched in 2013 to streamline moving bank accounts and encourage more activity in the stagnant current account market. When your switch through the service, the destination bank handles moving your direct debits and other payments and your old bank closes your account. You can also pick the date a switch takes place to make it more convenient for you.
The service has facilitated more than seven million switches since it launched, with more than 40 banks and building societies participating. It doesn't account for all current account switches on the market but is a bellwether for the wider current account market.