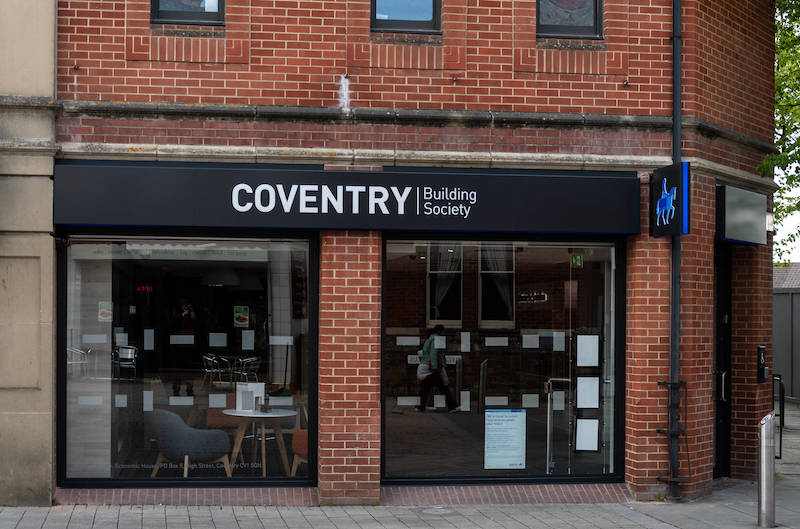 Lenders Relaunch 95% Mortgages
Months after withdrawing nearly all their highly leveraged mortgage products, lenders have ventured back into low-deposit lending ahead of the government's mortgage guarantee scheme.
While lenders began relaunching 90% mortgages late last year, 95% mortgages, favoured by first-time buyers, have been thin on the ground.
Yorkshire Building Society became the first lender to resume selling 95% LTV mortgages, relaunching a deal through brokers in mid-March. It's since been joined by its subsidiary Accord, Bank of Ireland, Coventry Building Society, TSB and Aldermore.
Coventry's offer is currently the best, charging 3.89% interest, fixed for five years, with a £999 product fee, which you can either pay upfront or add to the loan.
Kevin Purvey, director of Mortgage Distribution at Coventry Building Society, said: "Helping more first-time buyers get on the property ladder is a key focus for us and we recognise that one of the biggest hurdles facing many of them is the size of deposit required by lenders.
"We continued to support the market last year by lending at 90% LTV and our enhancement to 95% this week [30 March] will provide further solutions for would be buyers."
Yorkshire Building Society and Accord have set the interest rates for their 95%, five-year fixes at 3.99% with a £995 fee.
Bank of Ireland is offering a five-year fix at a rate of 4.05%, with no product fee. The loans are available across the UK, including Northern Ireland.
George Higginson, mortgage director at Bank of Ireland UK, said: "The last year has seen unprecedented challenges in the market. Over this time we've consistently offered a full range of mortgages to help provide certainty for brokers and their end customers.
"By offering a 95% LTV mortgage product again, we'll be able to help many first time buyers, second steppers as well as the self-employed who are often overlooked by other lenders."
Rates are significantly higher for TSB's 95% mortgage range: 4.69% for a two-year fix, 4.99% for a five-year fix and 5.69% if you lock in the rate for 10 years.
Ian Ramsden, Head of Mortgages at TSB, said: "We are the only mortgage lender to currently offer mortgages up to 95% with a ten year fixed rate. Helping people to get a foot onto the property ladder is a fundamental part of creating thriving local economies, and people thriving all over Britain is what TSB's local banking for Britain is all about."
Several other major lenders have suggested they will be taking advantage of the government's mortgage guarantee, launching this month. Through the scheme, the government will guarantee 95% mortgages, encouraging lenders to reenter the space. These loans will fix rates for five years and will be available to all buyers and on properties worth up to £600,000.
While lenders named above aren't directly taking advantage of the government's scheme, some have indicated that they wouldn't have ventured into the 95% market without other lenders joining them, in order to manage demand.